Cookie dough 
s a lion cub who is the best friend of Moshe.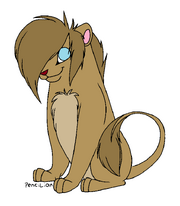 Personality
Edit
Although cookie dough never makes a direct appearance, his personality is commented upon by several chief characters, including Moshe, his best friend. Through Moshe, it is implied that cookie dough is a somewhat preoccupied character, as he does not seem to realize the hurt he is inflicting on his friend by comparing him to greater talents.
Information
Edit
Cookie dough met and befriended moshe in Cubhood. The two later became best friends, though their friendship suffered when Cookie Dough  began to pay more attention to a talented young Red fox kit named Squeeky Pinkee .